Game Time 17:53:15 Day

Cooking Alchemy Draughts Nodes Imperial CP Table Byproducts Manos Crates Knowledge

Cooking XP Alchemy XP Process XP LIFE XP Buffs LifeSkill XP %CHANCE 🚨CODES🚨



Incendar Softcap 400 CP 'Screen Saver AFK Method' 4k Node Network Map aka play and live.

For COOKING nodes I have Chickens and Corn nodes for BEERs and Grilled Bird Meats making every 6 months.
For ALCHEMY nodes I have EXCAVATION, Silver Azalea, Sunrise Herb, Muddy Water nodes for alchemy monies.
For PROCESSING + TRADE ALL ORES + ALL TIMBERS for faster processing later.

You can use the >Node Tool< just select 'ALL' to find the nodes.

As far as P2W best uses here are ALL buyable Worker lodging, Storage to free up CP, and all Weight possible w/ processing costume.

This map will autoresize, but you can right click save to zoom in!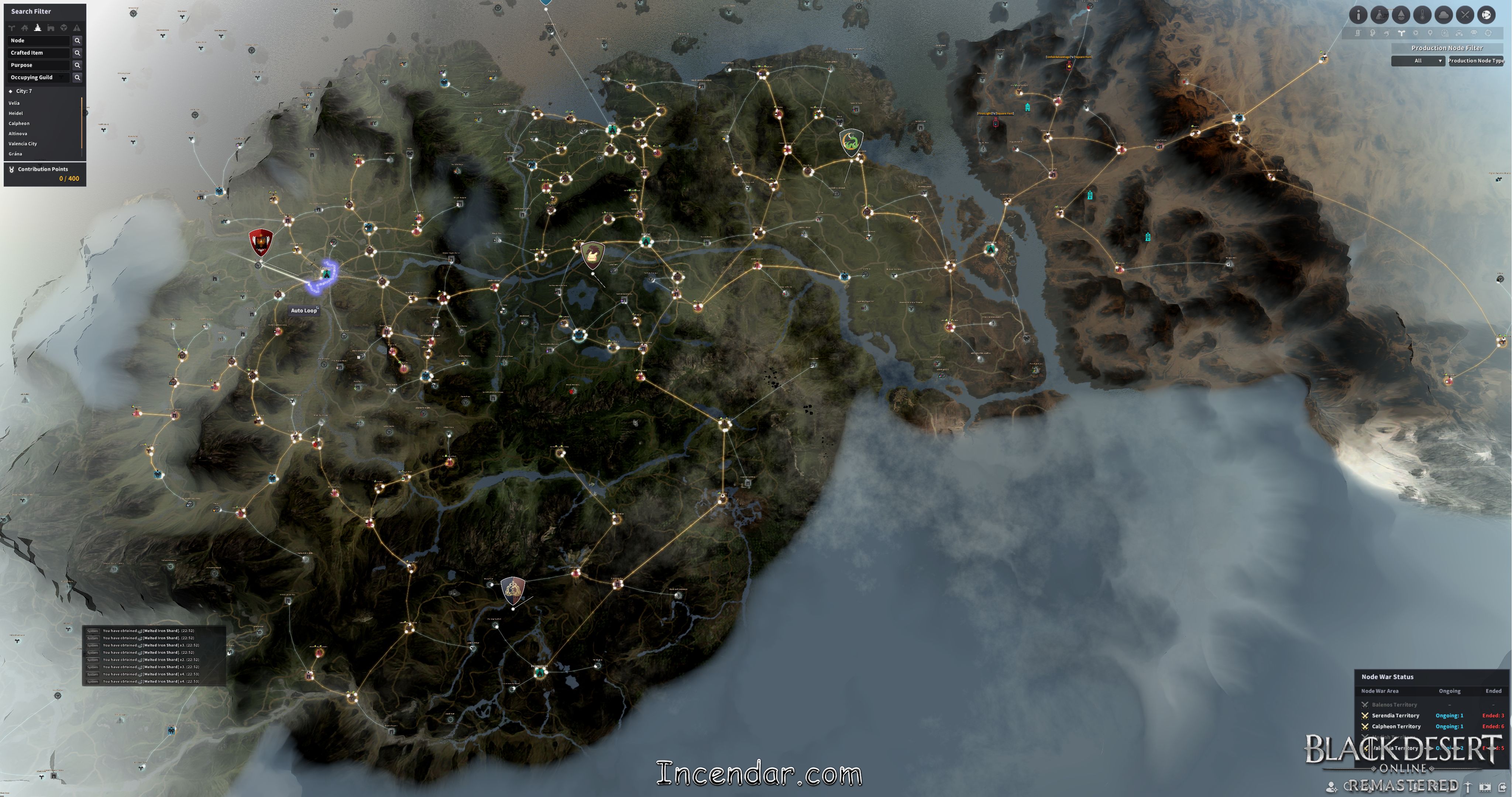 Incendar.com Incendar Incendar Gaming Incendium Incendius Incendara Incendario MINcendar
© Incendar 2004-2022 Sitemap Privacy Policy